Build strong, healthy, motivated employees by setting a common goal that inspires ALL.
Jönköping Marathon offers a complete solution with the aim of inspiring your employees to live a more active life with a stronger physique and better health.
Choose from:
Jönköping 10K/5K
Jönköping Half Marathon 21,1 km
Jönköping Marathon 42,2 km
All packages include:
Inspirational lecture on exercise, setting goals and finding everyday motivation with elite runner Tony Hatefnejad & founder Per Selskog
Training session with Tony Hatefnejad
Training program
Tent in the finnish area.
"Snacks table"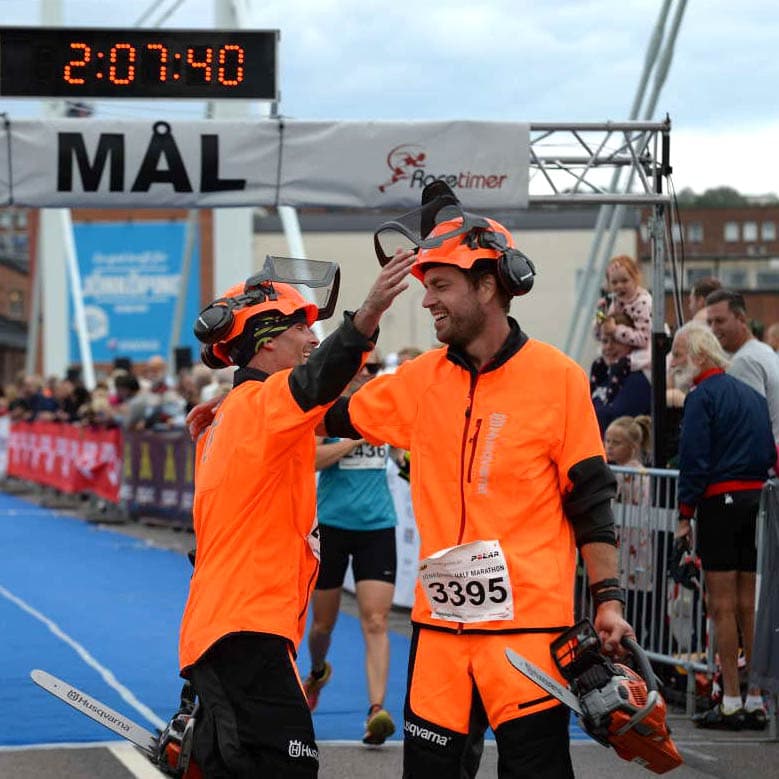 * Employee benefits such as exercise activities are deductible.
Contact Tony for price and more information tony@jonkopingmarathon.se
Package 10
10

startplatser
Inspirational lecture
Training session
Training program
Tents in the finish area
Snacks table
Package 25
25

registrations
Inspirational lecture
Training session
Training program
Tents in the finish area
Snacks table
Package 50
50

registrations
Inspirational lecture
Training session
Training program
Tents in the finish area
Snacks table